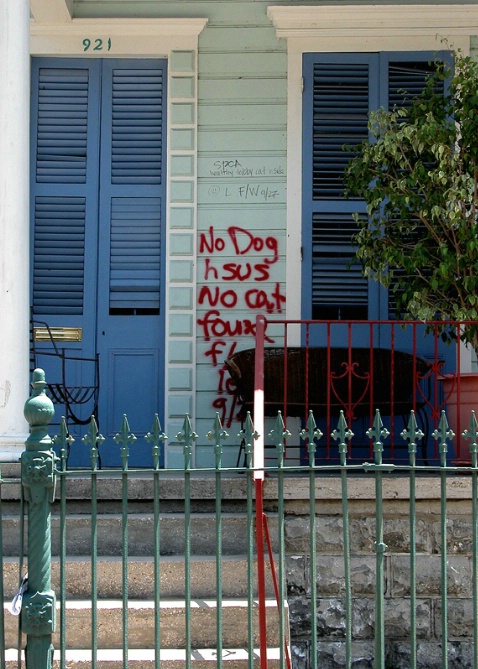 After Hurricane Katrina every home and business was checked for survivors, and each building front was marked with paint symbols regarding who/what was found inside. On the exterior of this house one can see that the SPCA had checked for pets. By the way these notes have been on these houses for at least 8 months.
© Kathleen K. Parker
Copyright for this gallery photo belongs solely to Kathleen K. Parker. Images may not be copied, downloaded, or used in any way without the express, written permission of the photographer.