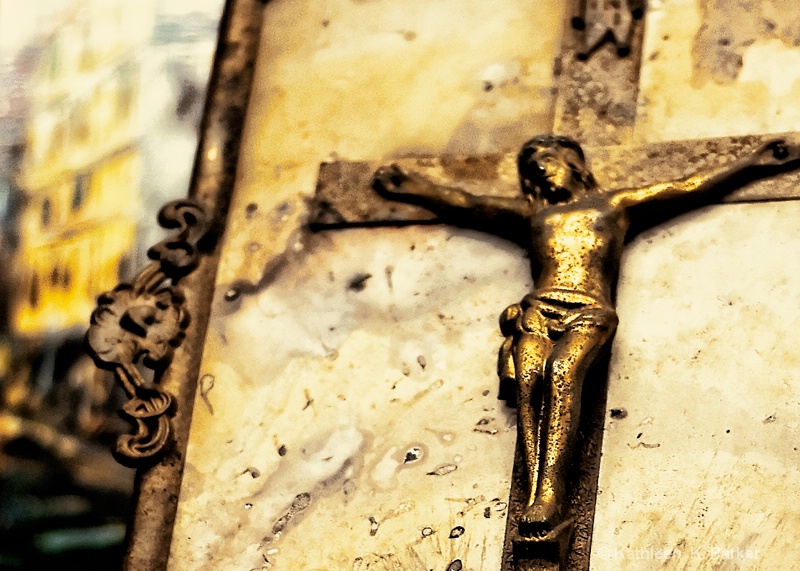 ...even in the corner of the flea market. This scene, the way the tattered frame of Jesus was seemingly hastily placed by a painting of a city, grabbed my attention and not just my photo eye. Said a few things to me about our modern day life and the need for this tarnished cross.
© Kathleen K. Parker
Copyright for this gallery photo belongs solely to Kathleen K. Parker. Images may not be copied, downloaded, or used in any way without the express, written permission of the photographer.